OVER 40 YEARS OF BUS RENTAL EXPERIENCE
We are a family business that has over 40 years of experience in the transport of people in Italy and throughout Europe.
We have always believed in the importance of technological innovation, both administrative and management, both technical aspects and vehicles maintenance. Customer satisfaction is the most important reference point for us, a constant goal that allowed us over the years to offer a better service when the principal foundations of success are professionalism and comfort.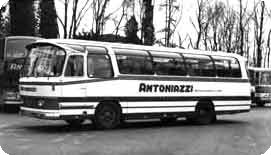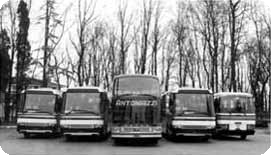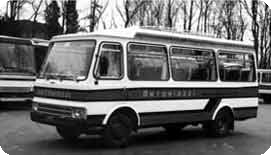 QUALIFIED STAFF FOR A SAFE DESTINATION
Our staff is highly qualified, reliable and professional. Thanks to availability, patience and kindness, bus and paths knowledge of drivers, our passengers can live each trip in a relaxed way, reaching the destination safely and fast.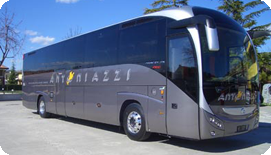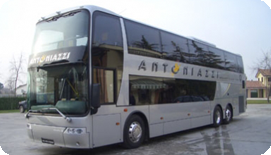 WHY CHOOSE TO TRAVEL WITH US
We operate nationally and internationally.
Viaggiamo da e verso le principali mete turistiche e scali areoportuali e marittimi di tutta Europa.
We travel to and from the main tourist sites, airports and seaports across Europe.
We have the right bus for everyone: young, old, families, children, sports groups, business groups, for transfers, short trips and long tours.
Our vehicles are modern, comfortable, efficient and safe by European standards.
Our drivers are professional, courteous and helpful.
We are certified UNI EN ISO 9001: 2015 for the quality of service.